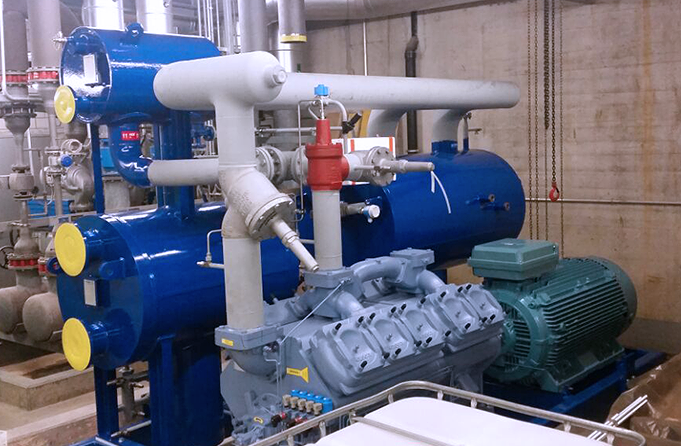 Whether at home, in the office, in the catering kitchen, or in any other place where a pleasant and controllable indoor climate is a benefit for all present and provides significantly more comfort, productivity and safety, we are happy to be your professional contact.
Server cold rooms / technical rooms
Data centers are the heart of every technology-based business. They must be operated economically and to high standards. Failures Interruptions or inefficient systems cause high costs. Also operators of such centers as well as owners of server rooms are obliged to the environment to make an energetically positive contribution. Permanent continuous operation Day after day and year after year has long-term effects. With increasing use of EDP systems, the requirements for reliability are also increasing. Among other things, this includes protection against overheating. This is especially true for UPS-supported systems or even redundant systems. This highly sensitive technology relies on constant temperatures.
We are happy to advise our private, commercial and industrial customers throughout Switzerland on all climate issues. From the choice of the right air conditioning unit to a wide variety of individual needs and questions about air conditioning technology. Many loyal customers already appreciate our years of experience and expertise.
Let us advise you without obligation.
Our services:
- Free cooling
- Air conditioners / multi split systems
- Ventilation systems with heat recovery
- Control, regulation and consolidation of plants
- Heat pumps
- Chillers Chiller with heat recovery
- Natural refrigerants
- Turbo compressors
- Screw compressors
- FU controlled compressor
- Power stations
- Redundant plant concepts
- Emergency cold / rental cold
- Humidification / dehumidification
- Remote surveillance
- Optimal integration into your BMS
- Hydraulic balancing in your cold water / heating water network
- Energetic optimization of your plant